Why Isn't My Puerto Vallarta House Selling? 7 Important Tips For Selling A House Fast
Looking for tips for selling a house? Selling your home in Puerto Vallarta or in any place can be seriously time-consuming and emotionally wrecking especially if it's your first time. First of all, you will need to be ready to open the door of the place that used to be your home, the place where your dreams and memories took place, to complete strangers at any time, and sometimes you will have to bear with them snooping around and even criticize any and every spot of your house.
You will need to learn how to tolerate frustration because with selling a house you can get easily frustrated at any time either because people offer you less money than your home is worth or even because it has been a few months and you're not close to selling it.
Is it easy to sell a home?
As we stated already, selling a home can be exhausting and even emotionally draining, but when you have a deadline to sell either because you're changing your job, changing your residency, or for financial reasons, it can be even more nerve-wracking.
Selling a house isn't an easy job but it hasn't to be that hard either, there are some tactics that can help you increase the marketability of your home and sell it in record time. Here we put together a list of 7 tips to sell your home at the highest possible price within a reasonable time frame without losing your mind.
1. Consider hiring real estate agents
Selling a house as we already talked is a full-time job and it can get hard and frustrating, hiring a professional realtor to sell your home has many benefits and takes a lot of the heavy lifting off of your shoulders.
Even though hiring a real estate agent means you have to pay for their services it's definitely a good idea. They can handle all the stuff that involves the selling process, from setting up a pricing strategy, doing the paperwork, and taking care of the showings to making use of their very helpful contacts. Their knowledge of the local market, their seasoned advice, and their access to Multiple Listing Services will certainly accelerate the sale.
Agent's contact list is definitely one of the best things about hiring a realtor, in that list, they will have old customers, other real estate agents, potential buyers who are currently house hunting, and even investors. Also, they have the selling experience to help sellers to sell their houses for top dollar by persuading buyers, and if you want to see a sold sign on your property quickly don't forget to contact one of our expert realtors.
In MexLife Realtors our aim is to help you sell your house always getting you the best deal in record time, and if you and your family are looking for new homes don't forget we can help you find your ideal home in Puerto Vallarta and Bahía de Banderas.
2. Price It to Sell
Setting a price for your house can be a difficult task because it's easy to be carried away by your emotions and you might overprice your home. One of the most effective ways to sell your home fast is to set up a competitive price. If you price it too high, your home will spend more time on the market if your price is too low you will sell it in record time but you will end up losing gains.
So how much should I sell my house for? There are two options on how to set up correctly the price of your property:
▸ You could ask for help from your real estate agent who already has deep knowledge of the market and can do a benchmark of the homes for sale that can be compared to yours. With that information you will be able to set a realistic price, you can always consider pricing your home a little lower to attract more attention than the others.
▸ Another way can be using a calculator, these tools are pretty accurate due that their already have insights into the market situation. You can use our free Home value estimator to get a realistic estimation of the value of your home and set up a realistic price once you got the information
3. Do quick fixes and home staging
Quick Fixes
Quick repairs usually don't take a lot of time or money and it can prevent potential buyers from deter but also can help you avoid the possibility of the price of your house going down. There are multiple quick fixes that can help on a fast home sale process, but the most common are:
▸ Paint the walls: A fresh coat of on-trend neutral paint on the walls can give your home a whole new look and vibe and it requires minimal effort while the payoff is great.
▸ Fix loose and stained tiles: These little details that we can think aren't as important sometimes are actually essential for some potential buyers and when neglected they can be taken as the owner doesn't care about their house.
▸ Hardware refreshing: Outdated pulls, knobs, and handles can reduce the appeal of a room or even the whole house. We know changing doors and cabinets is expensive but shopping and changing the hardware is much cheaper and it's a good idea to give it a refreshing appearance.
▸ Plumbing repairs: Such as leaky pipes, dripping faucets, slow draining sinks, low water pressure, and clogged shower drains.
Staging
One common term in real estate is staging. But what is it? A handful of elements and fixes that are meant to prepare a property for sale on the real estate market, and it's designed to display the best assets of your home, and impress buyers during showings. Typically a staged home sells for more money and sells in a shorter time. Some popular staging ideas are:
▸ Deep cleaning
▸ Decluttering your cabinets and closets, generally speaking, less is more
▸ Take advantage of natural light
▸ Neatly pruned plants and trees on interiors and exteriors
▸ Rearrange your furniture to create open spaces
▸ Style your dining room table and living room
▸ Keep doors opened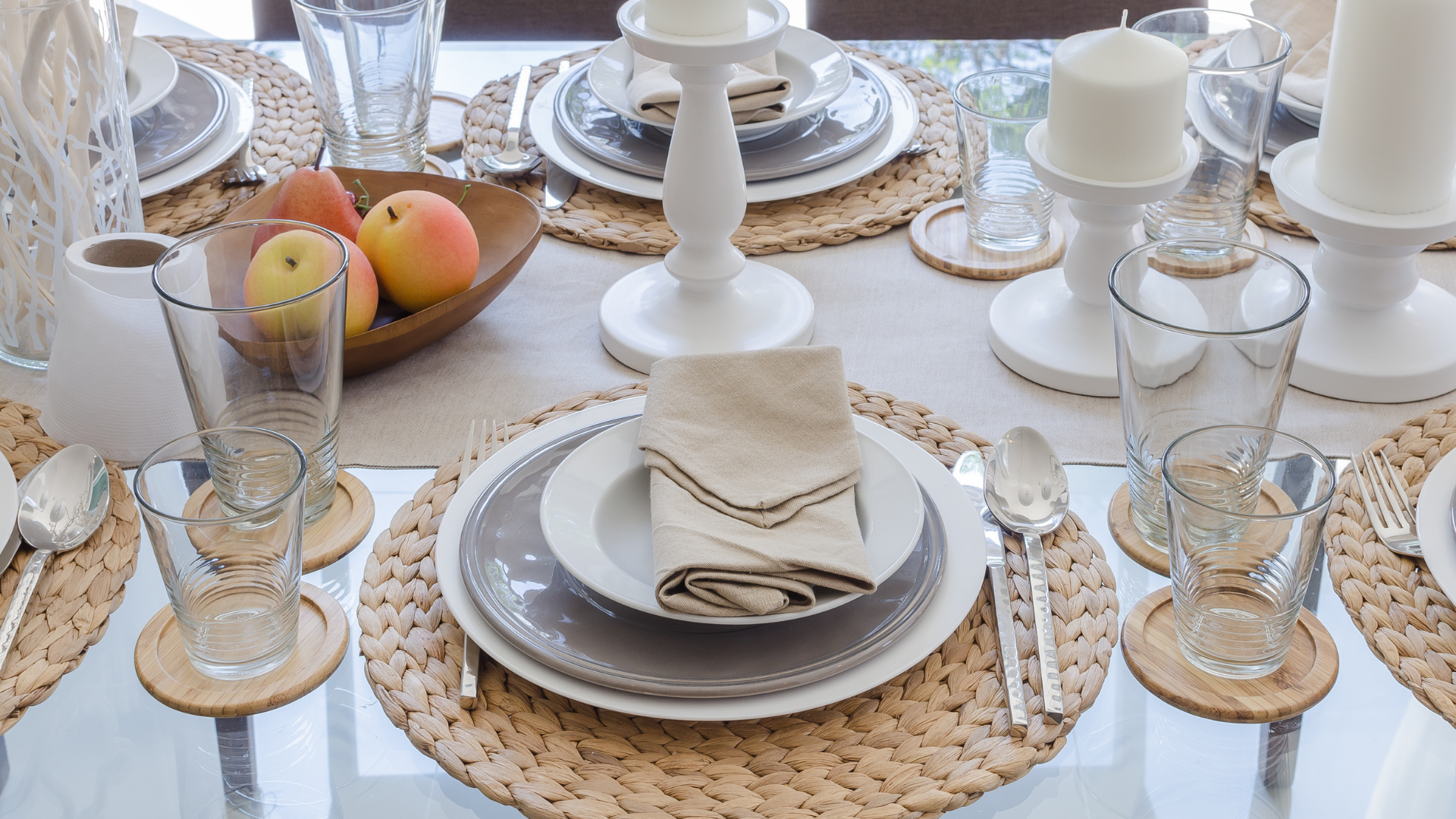 4. Don't over-upgrade
Now that you have decided that you're not going to rent your house but you're ready to sell for sure you're going to need to do some fixes as we already saw but take it easy that doesn't mean you have to upgrade every room of the house before listing it.
If you hired a real estate agent he for sure will give you professional advice on what upgrades you should but either if you did or not there is an infinite number of upgrades that you can do on your house but you should always focus and prioritize those which will maximize the value of your house, therefore, will generate a return on investment.
Sometimes major upgrades aren't worthy, they involve major investment from the sellers, and on occasions, buyers won't even notice or appreciate them therefore instead of being profitable you will end up losing money. Some of the upgrades that can result in a good investment are:
▸ Replacing carpets or repairing flooring
▸ Regrouting
▸ Patching holes and cracks
▸ Replace old plumbing
▸ Landscaping
5. Make sure your photos are amazing
Your home's listing photos are one of the most important factors that influence the buyer's perception of your property, and it can make or break the sale. According to one study done by a real estate photography company, top-notch photos can make your house sell 32% faster than a house with low quality or average pictures. Having a professional photographer or at least a skilled one will help you highlight the most important features of your home and this may help you to place a sold sign in less time.
6. Marketing & Social Media
These days social media and digital marketing are great tools to sell any product or service and real estate isn't the exception, there is an infinite number of sites and listings all over the internet that are specialized in selling houses. Listing your home online will help you to sell it easier.
When you list your house and also hire a real estate agency such as MexLife Realtors who create specific and personalized campaigns for you, your property gets more exposure and it gets to future buyers that are in the search of a new home. It is no wonder why more and more people are using these tools every day to promote their homes.
By using MexLife Realtors' tools for sellers, you will be able to get an estimated value, get data on your listing property, get news on the Puerto Vallarta Real Estate Market, and see related and near listings all from your phone, tablet, or computer. While a MexLife agent finds the perfect buyer for your home.
7. Consider sales incentives suggested by your Real estate agent
There are times when selling your house may begin to look like an impossible task either because the market is slowing down or buyers seem to be interested in other homes and you and your family begin to feel stuck and you find yourself thinking there must be something you're doing wrong the truth is that is not your fault and even sometimes you can't even control it. Occasionally the selling process goes through a rough patch but always there is something you can do to make it work.
Sales incentives are a tool that your agent will use if you're having a hard time getting your home sold or when you have a short selling deadline, sales incentives tend to be irresistible or at least a good deal so they will attract more prospective buyers and eventually you will find the perfect buyer. Some of the sales incentives with the most power to get your home sold are:
▸ Pay a percentage of closing costs: Buying a house involves a lot of payments from escrow fees to private mortgage insurance, and taxes so if you, as the seller, offer to pay a part of the closing cost you will be seen as a hero and you will increase the chance of getting your house sold.
▸ Reduce your asking price: There may not be something as effective to sell a house quickly as lowering your asking price, but if you're using this tactic don't drop the price just like that. Make sure to search for an agent and ask them to help you determine what would be a reasonable reduction.
▸ Offer non-cash extra bonus: You can offer a timeshare, tickets for a professional sports team, tickets to a concert, or if your profession gives you the chance to offer a service such as free dental visits or a product with a special price these all can be good incentives for people to buy your house instead of others.
Conclusion on Tips for Selling a House
Selling a house is a hard process that involves a lot of energy and work but there are some ways to make it easier. If you want to sell your house in Puerto Vallarta or in Riviera Nayarit or if you're in the process of selling it, please contact one of our agents. In MexLife Realtors we have expert agents who have a deep knowledge of the real estate market in the bay area and our aim is to get you the best deal for your home in record time.
IF YOU WANT TO SELL YOUR HOUSE IN PUERTO VALLARTA / RIVIERA NAYARIT OR IF YOU'RE IN THE PROCESS OF SELLING IT, LET US HELP
 In MexLife Realtors we have expert agents who have a deep knowledge of Puerto Vallarta Real Estate market and our aim is to get you the best deal for your home in record time.