2022 Investor Guide: How to Choose the Right Investment Properties in Puerto Vallarta
Buying investment properties is a great opportunity and can lead you to lose huge amounts of money if you don't do it right. But, Is Puerto Vallarta Real Estate a Good Investment? The simple answer is yes, Puerto Vallarta Real Estate is an incredible investment, although it's important to look at the why and how. Property values continue to increase in Puerto Vallarta, and it has simply never been a better time to buy Real Estate in the bay. Professional guidance will increase your odds of success and reduce your financial risk.
How do I choose the right investment property in Puerto Vallarta? Well, there are a bunch of things you need to consider before deciding because everything will impact directly the rentability of your Real Estate. Here you will find a complete guide to help you to choose the right investment property and confirm that Puerto Vallarta Real Estate is an incredible investment.
Location of the Rental Property
First, as a Real Estate Investor buying investment properties in Puerto Vallarta, you must make sure your investment is localized in an area where the dollar is the currency used for rental purposes. The most popular vacation areas and, foreign visitors' favorites are also the most demanded zones for buying investment properties.
As an investor you should always avoid the zones where locals live, those are the areas where rents are paid in local currency and where people are looking for long-term rentals, which compared to short-term rentals turn to be not-so-high-performing businesses.
Once you have identified the most popular vacation areas, the next step is to recognize which of them is the most popular or the most demanded one. Usually, these are the ones that have the best beaches, or that are near either entertainment zones or the airport.
Intention
Most of the time a real estate investment doesn't look like a primary residence, but still, 75% of the real estate investors buy an investment property with the idea of giving them both a rental property use and a vacation home use. Giving a real estate investment both uses can decrease the property rentability, so if you're planning to do this, you have to be even more careful when buying the property, you must choose a place that you like and where you can see yourself and your family enjoying but at the same time that will bring you high reliability.
Real Estate Category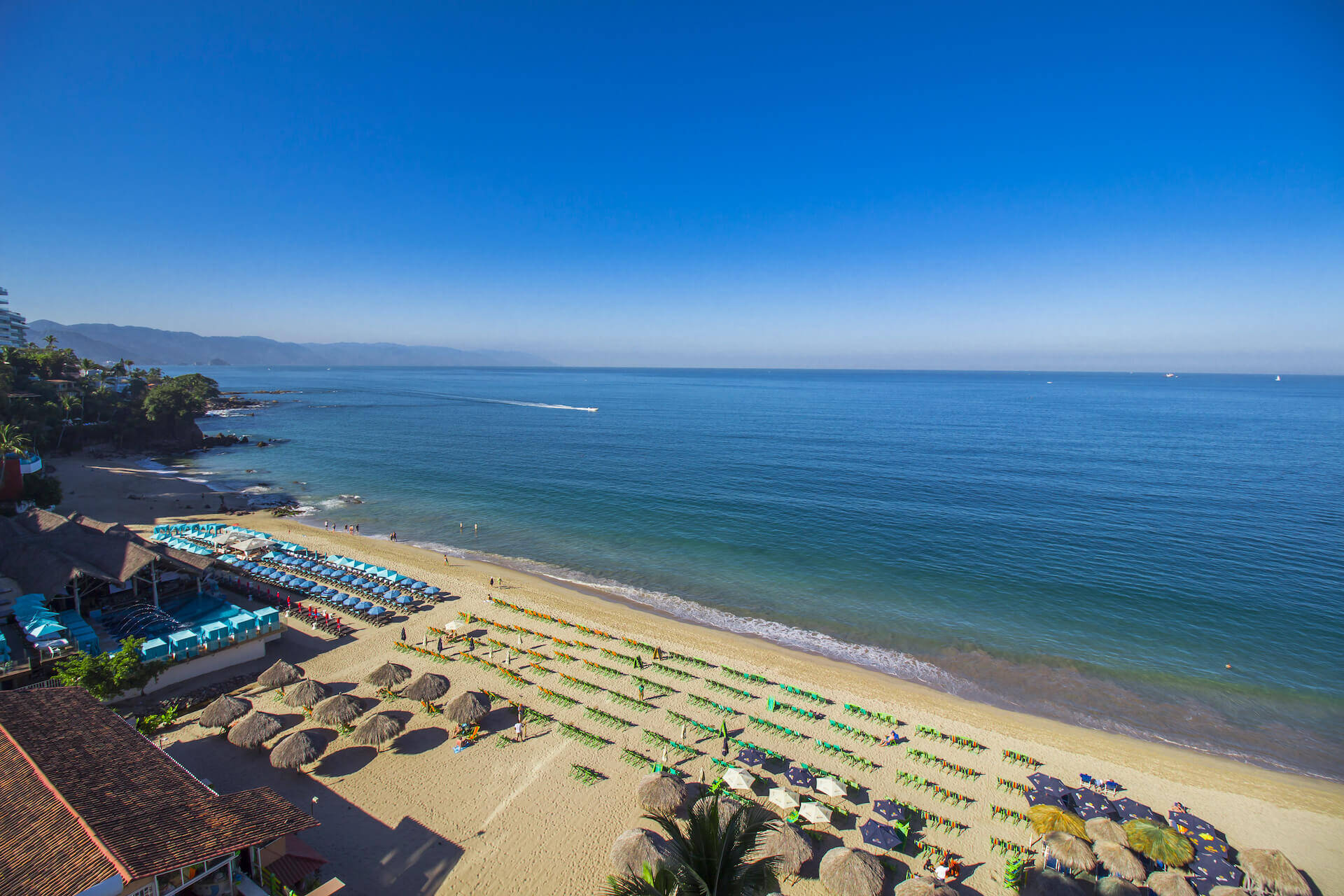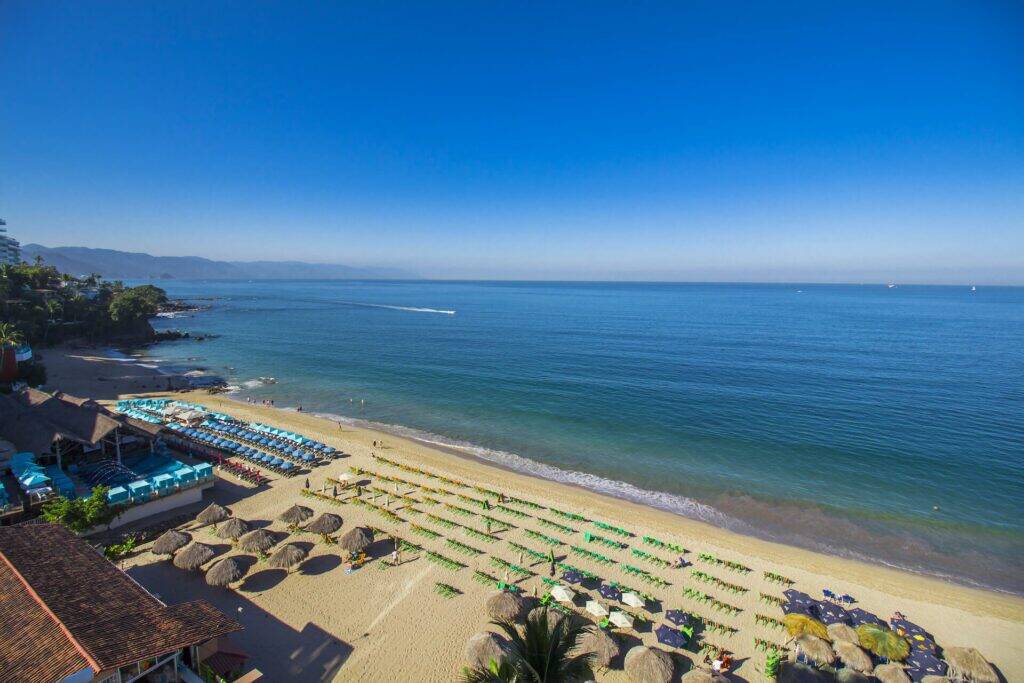 The type of unit you purchase should be compatible with the type of visitors to the area that you choose and the kind of guests or tenants you're willing to have. There are a lot of visitors' profiles through the bay and areas where they preferred to stay according to their lifestyle.
There are people looking for a city escapade and want to avoid at all cost the crowds and their noise, there are people who want to fully experience the nightlife and fine dining, and there are people of certain nationalities who prefer specific zones of Puerto Vallarta. There should be consistency between your investment property and the area, for example, if you choose to buy a real estate investment in Puerto Vallarta's Romantic Zone ideally you should buy a 2-bedroom condo and avoid at all costs buying a house or department of 3+ bedrooms.
Concept and Design
There are properties created with a concept that was designed for a specific lifestyle, those properties are going to be more attractive for a certain kind of visitor. There are sustainable developments, beachfront developments to enjoy a beach lifestyle, smart developments for tech lovers, or even resort-style ones. When a real estate investment has a concept, it will be more demanded than the ones that don't have a differentiator. Also, this design and concept make better pictures, which are a must to increase the demand for your investment property.
Amenities
For a vacation spot such as Puerto Vallarta, amenities are a game-changer. Your real estate investment must offer as many amenities as possible that are appealing to visitors, this will increase the demand and therefore the rentability of your investment property. Following the example of Puerto Vallarta's Romantic Zone, the new developments that offer many amenities such as bartenders, staffed restaurants, spa, room service, and more and that also are near to the beach or trendy spots are the tourists' favorites compared to older developments that don't offer amenities or premier locations.
Check-in / Check-out, and Housekeeping Services
Having Check-in, Check-out, and housekeeping services given by the residence management will increase the rentability of your rental properties and will reduce the operating costs, these services compared to hiring a property management company, to whom you pay monthly a percentage of the rental income, will have a fixed cost that is completely independent of the rent.
Nowadays a lot of developments offer these services to real estate investors as an attractive dealmaker, because if check-in and check out plus housekeeping are delivered by condominium administration at a flat fee per event, the real estate investor will save money and he can self-manage his investment property at distance with the help of rental online marketplaces such as Airbnb and HomeAway with minimum effort.
Loan Repayment and ROI Calculation
You can't buy a real estate investment without first knowing the Payback Period and the return of investment (ROI) of the rental property. A best practice is to have spreadsheets with these two estimates for every investment property you're considering buying and then compare them, which will allow you to make an informed and better decision. To get these two estimates as accurate as possible, we create our Loan Payback and ROI Calculator you can ask your agent.
Conclusions on choosing and buying an investment property
In conclusion, there are multiple factors that will impact the rentability of your property and your cash flow that you should consider before buying your first investment property. To make a better decision, contact Mexlife's real estate agents who can help you answer all your questions and give you advice on the best options for you to buy a real estate investment in Puerto Vallarta. Hundreds of clients can certify our valuable advice shown in their real return figures.
If you are looking for a larger investment in Banderas Bay or Puerto Vallarta Real Estate, we have all the resources to set up a joint venture to maximize the return of your funds.